GOD BLESS TEXAS!



Texas Music & Texas Musicians

We love our Texas music...and even more, we love our Texas musician friends...Chris Herrin (The Singing Lineman), Chris Austin-Martinez, Gary P. Nunn, Harry and The Hightones, Tim Fralik, K. R. Wood (also known as Camp Cookie) and Russ' cousin, Suzanne Karr.
We're honored to be one of two outlets selling Chick Herrin's CD's...

With our other musician friends, we don't sell their CD's (so you'll see an "out of stock" notice at the bottom of each page...just ignore it)...but don't ignore these wonderful and talented Texas musicians....

We want to introduce our friends to you by giving you their websites...you can go in and read all about them and order their CD's if you want some truly Texas music!

Just let them know you heard about them from Russ 'n Linda!

Enjoy!
| | |
| --- | --- |
| | GOD BLESS TEXAS! |

We are HUB certified!
---
Chris Austin Martinez' CD - "I Was There" - it is the single and title for Chris' acoustic renditions of some of the great 70s singer/songwriters CD. Known as "The Human Jukebox," Chris' music is so easy to just sit back and enjoy!

$12.00

Harry and the Hightones newest CD "Hepcats from Smallville" - great music to boogie woogie, swing, jump and dance to! This is our favorite group and, of course, they're all Texans!

$15.00

7th Generation Texan, Steve Pack, with his debut CD "Flesh and Bone" was born into a family of great story tellers and he write honest songs about the stuff of life: love and happiness; regret and heartache.

$11.99

Chick Herrin, "The Singing Lineman" is an outstanding C & W singer (and a lineman with BTU) and one of the nicest people you'll ever meet...buy his C.D. today!

$9.99

This Texas Flag Guitar Case is what Texas Music is all about...it's in our hearts...in our souls...and this outstanding Guitar Case keeps the legends of our music alive (even Kinky Friedman has one!). Not available for local pick up or gift wrap.

$154.99

Voted Best of the Brazos Valley for Online Shopping 2011 and 2012!


Featured Items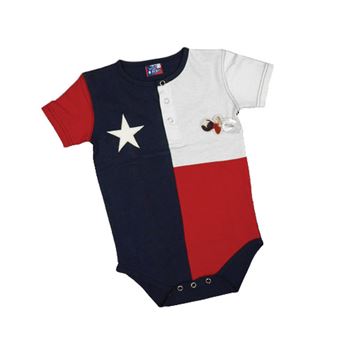 Baby Onesie in the Texas Flag design
Texas Flag Onesie (or Crawler) for that precious Texas Baby...and this will make the best Texas baby gift EVER! Available in Newborn and 6 Months. Click on More Info to select size.
$16.99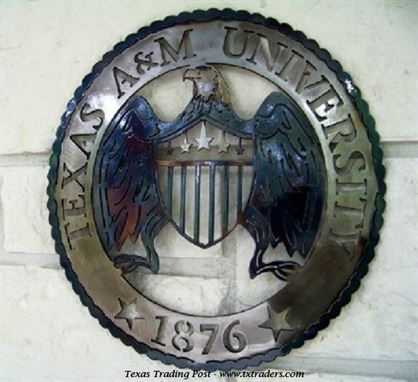 Texas A&M Ring Crest Metal Art
15" Texas Aggie/Texas A&M Senior Ring Crest-Texas A&M Decor that can be personalized with your graduating year or the perfect gift for your favorite Aggie! CUSTOM METAL ART IS NOT AVAILABLE FOR LOCAL PICKUP AND DISCOUNTS CANNOT BE APPLIED.
$145.00
Shop Securely
Voted Best of the Brazos Valley For Online Shopping