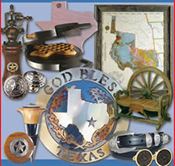 Well, HOWDY! Being born 'n raised Texans, we're mighty proud to offer you the finest Texas gifts and decor - at the most affordable prices - y'all will find anywhere online.

We've helped Texans around the world bring "a little bit of Texas" into their homes and while doing that, we've made some really great friends along the way!
We've been recognized by Texas Monthly Magazine as the preferred supplier of Texas Shaped Waffle Makers - we literally can't keep these in stock as we Texans LOVE to eat our way across Texas!

Whether you're looking for special Texas gifts, Texas bedspreads, Texas flag shirts or t-shirts or you're just lookin' to decorate your home Texas style...well, just kick back and relax because we've got it all.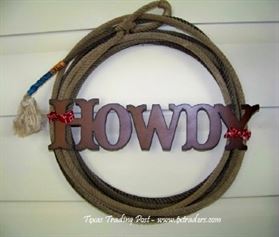 If you don't see it here, give us a holler and we'll help you find it! We appreciate your visiting our store and spending a little bit of time with us in the Great State of Texas.