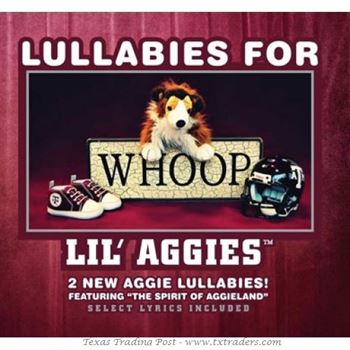 Lullabies for Lil' Aggies CD - this is just a simply adorable compilation of Aggie songs - Baby Aggie style!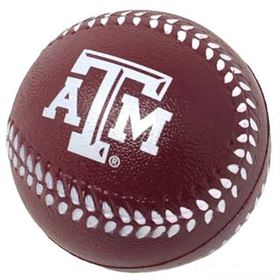 Texas A&M Baseball for kids of all ages....this is a real baseball and can be used in any league-type play (or just for fun!! WHOOP!
For the Baby Texas Aggie...a maroon and white romper with ATM embroidered on the chest and embroidered tennis shoes on the footies...this is just too cute! WHOOP! Click on More Info to select size. O-3 and 3-6 months.

Baby T-Shirt with the ATM logo embroidered on the front - perfect to wear with our jumpers and shorts! Click on "more info" to select your size. WHOOP! 0-3 Months and 3-6 Months.

Delightful Texas A&M Denim Bib Jumper with the embroidered Texas A&M logo-perfect for that darling baby girl! And, of course, the perfect Texas Aggie Baby Gift! 0-3 and 3-6 months, click on more info to choose your size.

Absolutely delightful birth announcements for your newest Texas Aggie Baby!