We came from the "corporate world," so we know how important it is to make an impression on your VIP's, Executives, members and clients.
Whatever your needs, whatever your event, no matter what quantity, we will work with you to find a stylish and distinct gift that will be treasured for years to come.
If you're the buyer responsible for a volume purchase that needs to be impressive, unforgettable and on time, we have hundreds of beautiful items to choose from. We can even provide you with custom designed items that are certain to make an impact for your corporation or association.

The most commonly asked question: Can you work with me on designing an original piece?
We would be happy to help you with any custom order. Please keep in mind that custom designs have mold costs, which can be expensive, so custom designs are most cost-effective for high-volume purchases. Please allow extra lead time for these orders.
This 24" God Bless Texas Metal Art piece was purchased by one of our Texas banks for their main lobby...what an impression it makes on their customers when they walk through the front door....wow!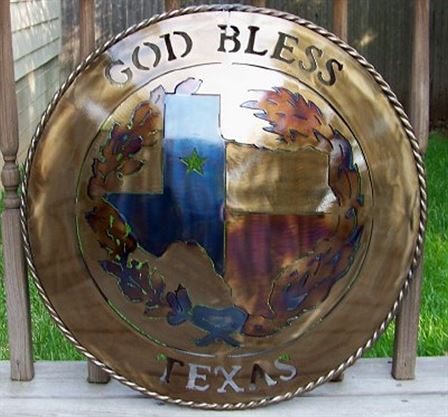 80 Arthur Court Texas Lone Star Bowls were purchased for a VIP Event by an international corporation out of the Dallas area - and another international association bought 30 of these for their Board of Directors.
The business card holder below is an example
of the type of high quality corporate gifts we have to
offer. This was for a State Association who ordered the custom business card
holders for their membership at their annual meeting.
A large bank out of Houston bought this beautiful Texas Longhorn head from us for their lobby...it measures 82" from tip to tip...can you imagine the "WOW!" factor when their customers walk through their front doors? WOW!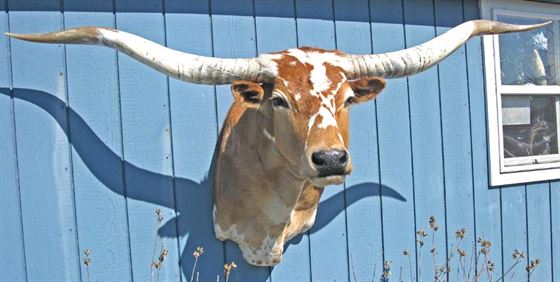 We're the suppliers of this great Texas Flag Polo Shirt to two restaurants for their servers...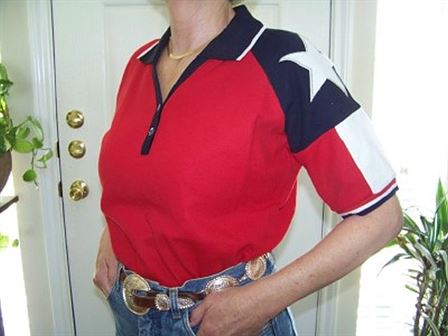 We had this Texas State Seal crystal piece personalized for the National Associaton of Rural Letter Carriers' 104th Annual Convention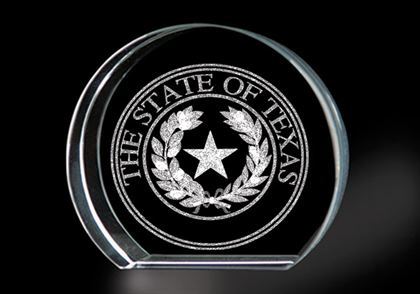 The American Society of Military Comptrollers purchased nearly 300 of these vases to be used at their annual convention for their center pieces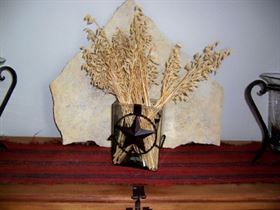 We're the official suppliers of uniforms for the Texas Senior Women's Basketball Team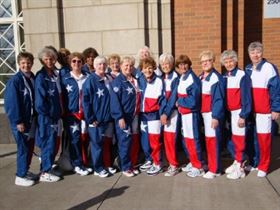 A State Medical Association for Surgeons ordered this
belt buckle for their Board of Directors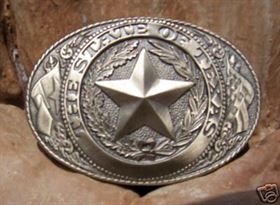 And a pharmaceutical company orders these card holders
for their physician clients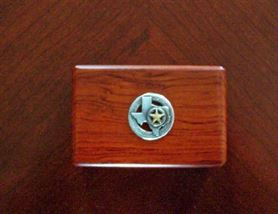 United Way in Florida ordered the Cowboy Santa
ornaments with a string of Christmas lights as
a lariat for a "Christmas in July" fundraiser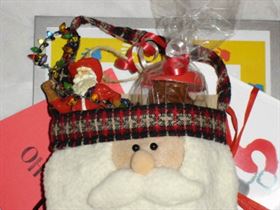 And a Fortune 500 company out of Las Colinas, Texas
ordered these Santa Ornaments to be included
in Gift Baskets
A large chemical company ordered these Texas boot
planters as centerpieces for a large corporate event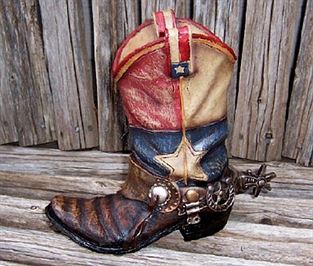 And a former Texas State Representative ordered these
Capitol State Seal paperweights for his colleagues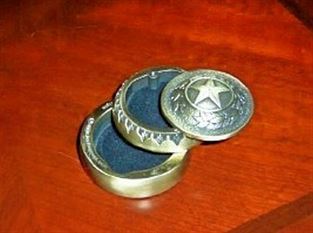 A Texan graduating from the FBI Academy bought a
number of these as a "thank you" to his instructors and
fellow classmates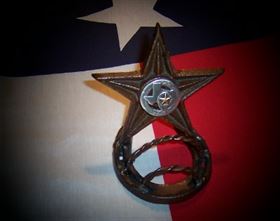 A large attorney's firm out of Dallas ordered these
handmade business card holders for their clients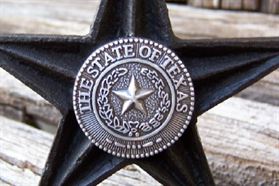 A major convention hotel in Dallas buys
these Texas shaped serving boards from us to give
as gifts in their amenity baskets for their V.I.P. guests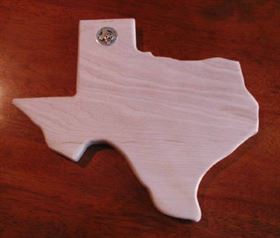 Another Fortune 500 Company out of Dallas orders these
beautiful Texas State Seal Cufflinks on a regular
basis for their VIP Clients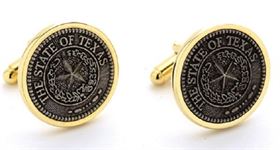 A Telecommunications Company ordered these business
card holders to take with them to a meeting in Finland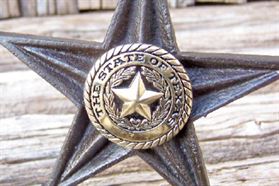 A major upscale automobile manufacturer ordered these
custom made Texas serving boards with the Texas
concho for an incentive meeting to introduce a new car line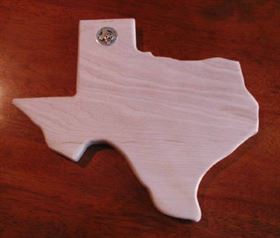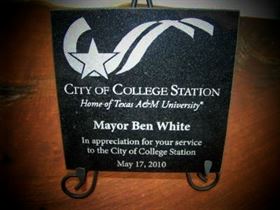 We work with a master craftsman who has his
own foundry...so if
you're looking for custom made plaques, gifts, awards or
anything else you want personalized...let us do it...
Texas style, of course!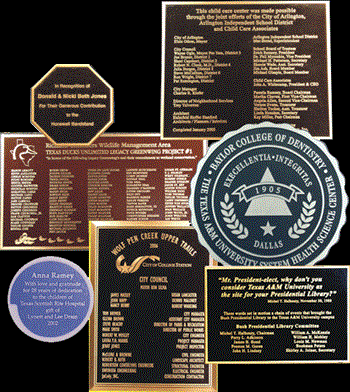 Just let us know what you're looking for and how many you
want...we have a 20+ year special event planning
background and some great resources to help you look good!
GOD BLESS TEXAS!