Click here for important shipping information, return policy, military discounts and international order information


GOD BLESS TEXAS!
We are HUB certified!

Related Items: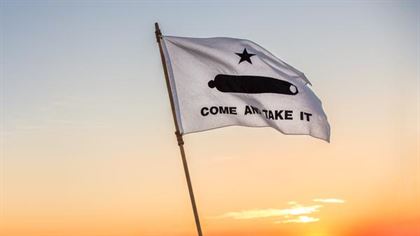 Battle Flag of Texas - Come and Take It Gonzales Flag
Perhaps no flag was more defiant than this one, showing a cannon, and the challenge, "Come and Take It." One of the most important flags in Texas' history and the perfect way to show your Texas pride! God Bless Texas!
$12.99
GIFT CERTIFICATES
Can't decide what to give your favorite Texan? Buy a gift certificate; we can mail it to you or to the recipient. Let them have the fun of shopping at "The Texas Trading Post!" This is probably one of our "biggest sellers."