Send us a Testimonial

Click here for important shipping information, return policy, military discounts and international order information


GOD BLESS TEXAS!
We are HUB certified!

Related Items:
United States Army - Hand Painted Glass Art
The U.S. Army emblem in a magnificent Texas hand painted Glass Art design! Perfect Military Gift! Our craftsman will send this to you, not available for local pick up.
$24.99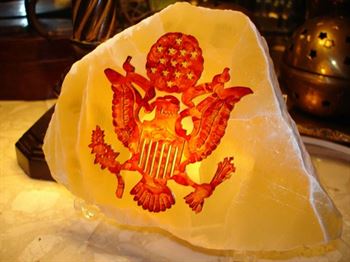 United States Army Emblem on Lighted Calcite
Silhouette of the United States Army emblem on calcite with lighted stand - a beautiful way to honor the Army or an outstanding gift for someone who has served in our United States Army!
$39.99
GIFT CERTIFICATES
Can't decide what to give your favorite Texan? Buy a gift certificate; we can mail it to you or to the recipient. Let them have the fun of shopping at "The Texas Trading Post!" This is probably one of our "biggest sellers."