Item Reviews

so realistic
3/11/2023
I love the horny toad! It brings back wonderful memories of my childhood in Texas. Warning: Horny toads have very sharp points. It was my carelessness , but I did get a small cut on my hand. It was worth it!! I love the products and the service at the Texas Trading Post!
- Algie Petrere

beautiful
12/14/2012
I am so happy with this purchase. I bought 4 for different family members. Holding one in my hand made me smile. I am so happy that I can come to the Texas Trading Post website and feel at home when I am so far away.
- Rebecca J Hubard

Featured Items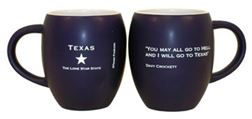 Texas Coffee Mug - Davy Crockett Famous Quote
Texas size coffee mug with Davy Crockett's quote, "You May All Go To Hell..." Great Texas Gift! NOTE: Two mugs are shown so you can see what both sides look like...this is for only ONE mug!
$14.00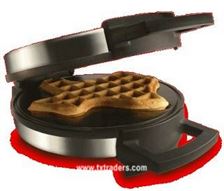 Texas Shaped Waffle Maker
Texas Size Texas Waffle Maker - eat your way across Texas every day! Great Texas Gift! As seen in Texas Monthly Magazine!
$64.99