Send us a Testimonial

Item Reviews

Texas Indian Paintbrush
3/5/2018
Amazing Customer Service Gorgeous Stems They Look Real
- Anonymous

Finally found some!
3/16/2016
My mother recently passed in September of 2014 and her marker is FINALLY getting put in. When I was a kid I would wander the pasture and pick her a bouquet of these, so I wanted some fake ones I could put in the marker's vase. These won't fool a monarch, but they do resemble an Indian paintbrush from a distance. They should be a little more red and have more white on the petal base.
- Matthew Delashaw

Featured Items
Cowboy Figurine with our Texas Flag
This cowboy is standing up in front of our Texas flag and he's got his eyes on something...create your own story what he's looking for. Measures 18.5" x 10"
$44.99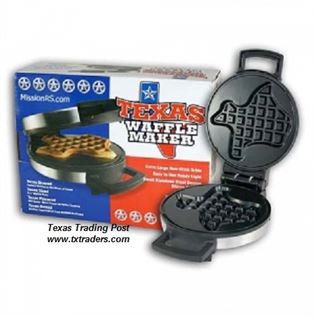 Texas Waffle Maker-Texas Shaped Waffles
Texas Size Texas Waffle Maker - eat your way across Texas every day! Great Texas Gift! As seen in Texas Monthly Magazine! ON BACKORDER WITH OUR SUPPLIER TILL MID-JUNE. WE APOLOGIZE FOR THE INCONVENIENCE.
$54.95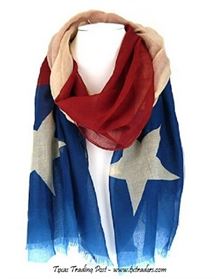 Texas Flag Scarf
This gorgeous vintage Texas Flag scarf is perfect for our Texas ladies - measures 24" wide and 67" long. So whether you're going somewhere casual...or somewhere fancy...this is one of those must haves!
$19.99