Howdy and welcome to the Great State of Texas! We're proud born 'n raised Texans and we've been offering the finest Texas gifts and decor online since 2005. We've been voted "Best of the Brazos Valley for Online Shopping" every year since 2011 and enjoy an A+ rating with the Better Business Bureau!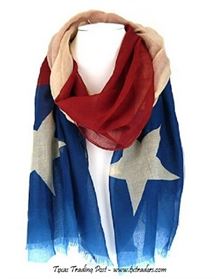 We have a "niche" market - and that includes our Native Texans, Misplaced Texans, Born 'n Raised Texans, Honorary Texans and just about everyone else who loves our home state as much as we do.
We ship to our fellow Texans around the world and to those who weren't born here but want to surround themselves with awesome Texas gifts and decor.
We're not known for being humble or subtle...that's why our website is so much fun! Thanks for visiting with us!
God Bless Texas!