Send us a Testimonial

Texas Jewelry, Cufflinks, Belt Buckles
We carry many items that are for corporate or "puttin' on the ritz" affairs... you can never go wrong with Texas jewelry for men or women, regardless of the occasion (and they make great VIP gifts, as well).
We also have really great casual jewelry, too...Texas State Seal cufflinks, tux sets, and a a variety of cufflinks featuring the Battle Flags that have flown over Texas. And don't forget our beautiful Texas Jewelry for the ladies...we're pretty sure we have something for everyone!

Our tux sets are very popular for groomsmen gifts, as well! If we don't have enough in stock, just let us know.

Featured Items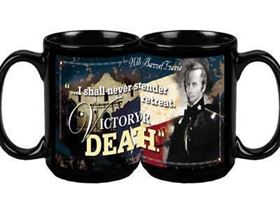 Coffee Mug - William B. Travis Famous Quote
Texas size coffee mug with William B. Travis quote at the Alamo "I shall never surrender nor retreat. NOTE: Two mugs are shown so you can see what both sides look like...this is for only ONE mug!
$11.99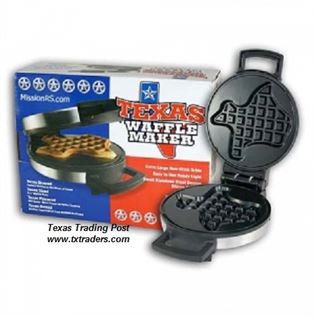 Texas Waffle Maker-Texas Shaped Waffles
Texas Size Texas Waffle Maker - eat your way across Texas every day! Great Texas Gift! As seen in Texas Monthly Magazine! ON BACKORDER WITH OUR SUPPLIER TILL MID-JUNE. WE APOLOGIZE FOR THE INCONVENIENCE.
$54.95