Click here for important shipping information, return policy, military discounts and international order information


GOD BLESS TEXAS!
We are HUB certified!

Related Items: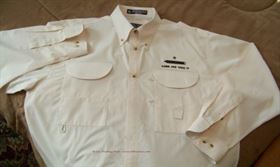 Come and Take It Battle Flag on Fishing Shirt
Cotton Twill Long Sleeve Fishing Shirt with "Come and Take It" embroidered on the front. Made exclusively for the Texas Trading Post! Click on "More Info" to select your size. (only small,3 X, 4X and 5X left)
$59.99 $25.00
GIFT CERTIFICATES
Can't decide what to give your favorite Texan? Buy a gift certificate; we can mail it to you or to the recipient. Let them have the fun of shopping at "The Texas Trading Post!" This is probably one of our "biggest sellers."