Send us a Testimonial

Item Reviews

Histerical Plaque - On April 21, 1836...
10/17/2015
We bought this as a housewarming gift for our daughter...she and her husband laughed until they had tears streaming down their faces. Thank you so much for offering this fun sign...it's perfect and it truly is the perfect gift for just about every Texan!
- Anonymous

Great histerical plaque
10/9/2013
Great quality, solid plaque w/ very legible lettering. Exactly as pictured w/ super fast order processing. I would recommend to friends and family without hesitation.
- Anonymous

Featured Items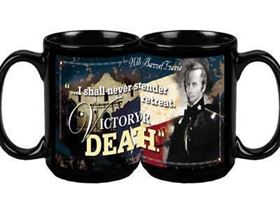 Coffee Mug - William B. Travis Famous Quote
Texas size coffee mug with William B. Travis quote at the Alamo "I shall never surrender nor retreat. NOTE: Two mugs are shown so you can see what both sides look like...this is for only ONE mug!
$11.99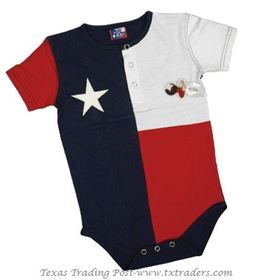 Baby One-Piece Set in the Texas Flag design
Texas Flag Onesie (or Crawler) for that precious Texas Baby...and this will make the best Texas baby gift EVER! Click on More Info to select size - 0-6 months, 6-12 months, 12-18 months and 18-24 month sizes. Click on More Info to select the size
$14.99