Send us a Testimonial

Item Reviews

Pure Texas Cloisonne Ornament
12/5/2015
All I can say is "WOW!" This is an absolutely gorgeous ornament and the fact that it's not being mass produced is a huge plus. Well done, Texas Trading Post, well done!
- Anonymous

LOVE!
12/4/2015
I just received mine in the mail, and I love it! So beautiful and unique! The picture does not do it justice! If anyone loves ornaments as much as I do, this is a must have!
- Moriah Kerr

Fabulous!
8/3/2010
This ornament is even prettier in person than it is on the website - and that's saying a lot. I'm going to get one for both my sisters and my kids. I love that it came in the nice box, too. Great service from Russ & Linda - as usual.
- Anonymous

Featured Items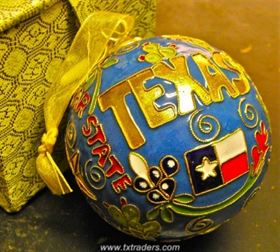 Cloisonne "Pure Texas" Exclusive Ornament
"Pure Texas" cloisonne ornament - our design, ours exclusively! This is the perfect year 'round ornament for your home or office, and it will make an awesome, one of a kind Texas gift!
$49.99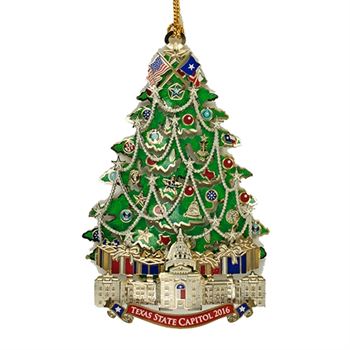 Texas State Capitol Ornament 2016
This absolutely beautiful ornament is the 2016 Texas State Capitol ornament, celebrating the State Capitol's very first Christmas tree.
$21.00