Send us a Testimonial

Item Reviews

Comfort, function & pride!
8/3/2015
I love my Texas flag apron! Unlike some aprons, this one doesn't make you miserable when you're BBQ-ing in the 90-100* summer heat. It's not stiff at all. In fact, it's so comfortable, I sometimes forget to take it off after all the food is inside and I'm about to eat. Highly recommended!
- Thomas Dugas

Featured Items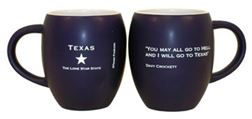 Coffee Mug - Davy Crockett Famous Quote
Texas size coffee mug with Davy Crockett's quote, "You May All Go To Hell..." Great Texas Gift! NOTE: Two mugs are shown so you can see what both sides look like...this is for only ONE mug!
$11.99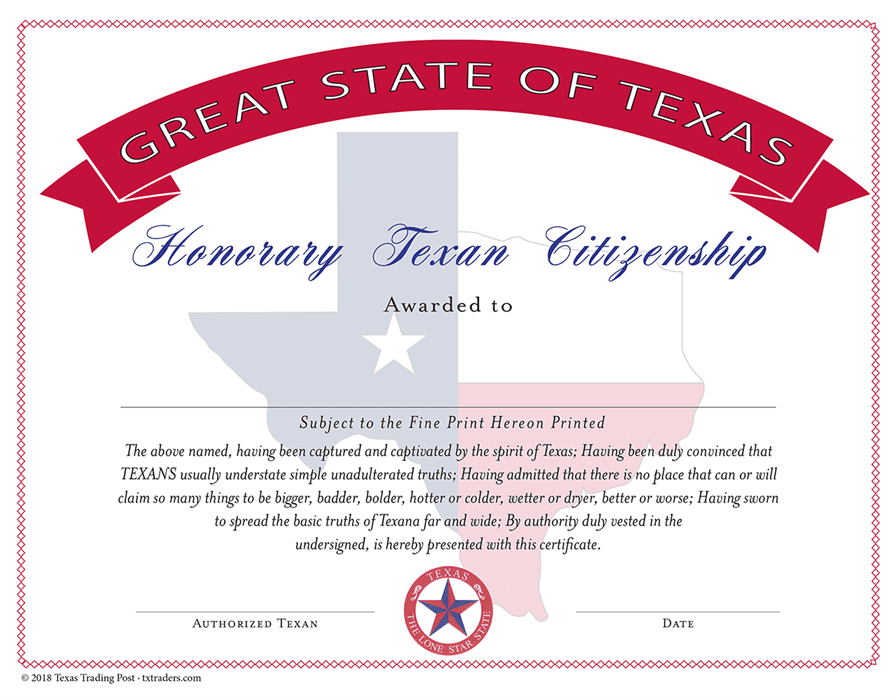 Honorary Citizen of the Great State of Texas Certificate
This certificate is to be given to anyone you want to make an "Honorary Citizen Certificate of the Great State of Texas" - perfect for convention amenities, VIP's, and just about anyone else! Click on More Info" for Calligraphy.
$9.99