Send us a Testimonial

Item Reviews

Comfort, function & pride!
8/3/2015
I love my Texas flag apron! Unlike some aprons, this one doesn't make you miserable when you're BBQ-ing in the 90-100* summer heat. It's not stiff at all. In fact, it's so comfortable, I sometimes forget to take it off after all the food is inside and I'm about to eat. Highly recommended!
- Thomas Dugas

Featured Items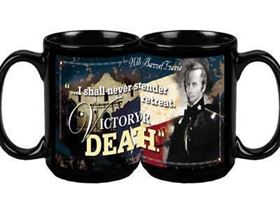 Coffee Mug - William B. Travis Famous Quote
Texas size coffee mug with William B. Travis quote at the Alamo "I shall never surrender nor retreat. NOTE: Two mugs are shown so you can see what both sides look like...this is for only ONE mug!
$11.99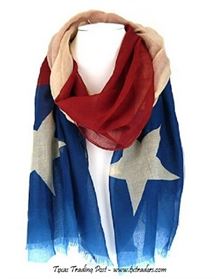 Texas Flag Scarf
This gorgeous vintage Texas Flag scarf is perfect for our Texas ladies - measures 24" wide and 67" long. So whether you're going somewhere casual...or somewhere fancy...this is one of those must haves!
$19.99