Item Reviews

Texas Waffle Iron is THE BEST!
9/22/2021
The Texas Trading Post is Aggie owned and operated by Linda Harvell, a long time, highly respected, council member for the City of College Station. The waffle irons make great waffles in just 33 seconds. Try Krusteaz waffle mix. Fluffy inside, crispy outside! Perfection! Wonderful for all occasions! P.S. I eat the Panhandle first then Austin, for personal reasons. Gig 'Em, Aggies! WHOOP!
- Anne Boykin

She was thrilled!
9/14/2019
I bought this for my daughter, who recently moved to Texas. She was THRILLED! She called home as soon as she opened the package! Happy daughter, happy mom!
- Anonymous

Great Waffle Maker
1/23/2019
I tried it for the first time yesterday; worked flawlessly. Used a recipe from "Cooking with Shotgun Red"; waffles were the best I have ever eaten. It will be a "Texas" treat when out-of-state friends / relatives come to visit. You can spread the melting butter and syrup from El Paso to almost Shreveport; Amarillo to Brownsville. You will love this unique item, and have fun while entertaining.
- Tom Griffith

Texas Waffle Maker
10/25/2018
Love, love love this Texas Waffle Maker. Grand children request these waffles when they come for sleepovers. Big, big hit. Bought this one for a Christmas gift. I have had my original one for about 3 years now. God bless
- Kelli Tennison

Texas Waffle Iron
11/14/2014
I bought two of these for my out-of-state family - they love them and I'm the hero for finding such a unique Texas gift to send them. Thank you!
- Anonymous

Featured Items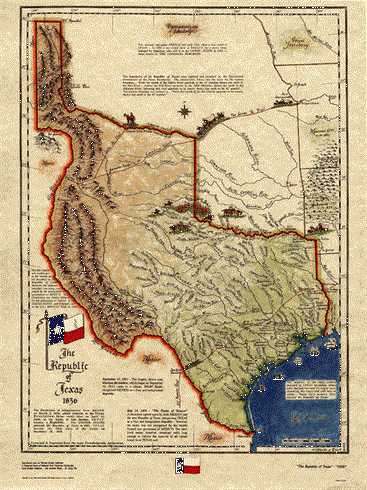 Texas Historical Map-Republic of Texas 1836
Republic of Texas Map - 1836! A lot of interesting details on this map! Suitable for framing and perfect Texas or Office Decor and, of course, it'll make the perfect Texas gift! Not available for local pick up.
$19.99